PHILIPS BT5503/85
12 months warrantyGuarantee for all purchased goods in our online store is 12 months
SMS notificationYou receive SMS messages about your delivery.
Return and exchange - no problemYou can return the items purchased within 14 days. The goods must be in normal condition and have all the factory packages.
Different payment methodsPay orders in convenient ways: cash to the courier, by bank transfer and other.
Best priceWe are proud of our prices, hundreds of customers check them every day, which give a choice to our online store!
Description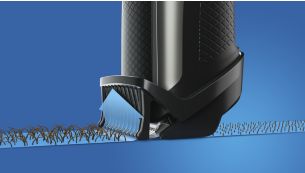 Guides low-lying hairs towards the blades for an even trim
Trim your stubble in one stroke with our innovative Lift & Trim PRO system. It lifts low-lying hairs and guides them towards the sharp metal blades for a precise cut.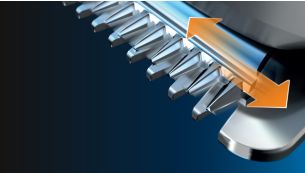 Self-sharpening metal blades are precise even without oiling
The stainless steel blades are double-sharpened, cutting even the thickest hair precisely. They sharpen themselves by lightly brushing against each other, so no replacement or oiling is needed throughout your trimmer's lifetime.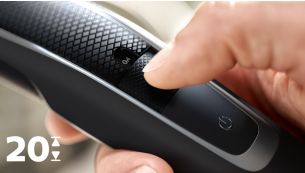 20 lock-in length settings from 0.4–10 mm
Use the zoom wheel to select your preferred trimming length from 0.4–10 mm to achieve the beard style you want.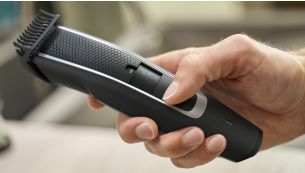 Customisable precision steps for every beard style
0.2 mm steps between 0.4–2 mm for a precise short beard style; 0.5 mm steps between 2–5 mm to achieve an even 3-day beard; 1 mm steps above 5 mm for long beard maintenance.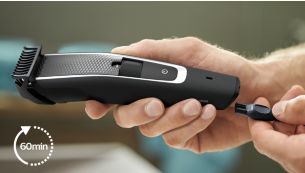 60 min runtime after a 1 hour charge, or plug it in
Charge your beard trimmer for 1 hour to get up to 60 minutes of cordless use, or simply use it plugged into the wall. Otherwise the quick charge function gives you a full trim after just 5 minutes of charging.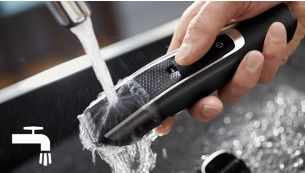 100% waterproof for easy, thorough cleaning
Simply rinse your waterproof beard trimmer under the tap to thoroughly clean it.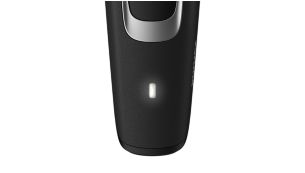 Quickly see the status of your trimmer's battery
The battery indicator shows when your trimmer's battery is empty, charging or full.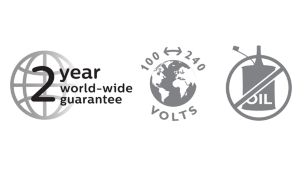 2-year warranty, worldwide voltage, no oil needed
All of our grooming products are built to last. They come with a 2-year worldwide warranty, worldwide voltage compatibility and they never need to be oiled.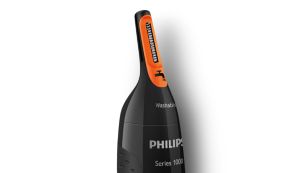 Unwanted nose and ear hairs efficiently removed
The Philips nose hair trimmer has been engineered so that it is perfectly angled to easily reach hair inside the ear and nose. The cutter is designed to prevent hair from getting caught between two separately moving cutting blades, for guaranteed no pulling.
Features
Reviews